Type of Event:
Proposal for Abstracts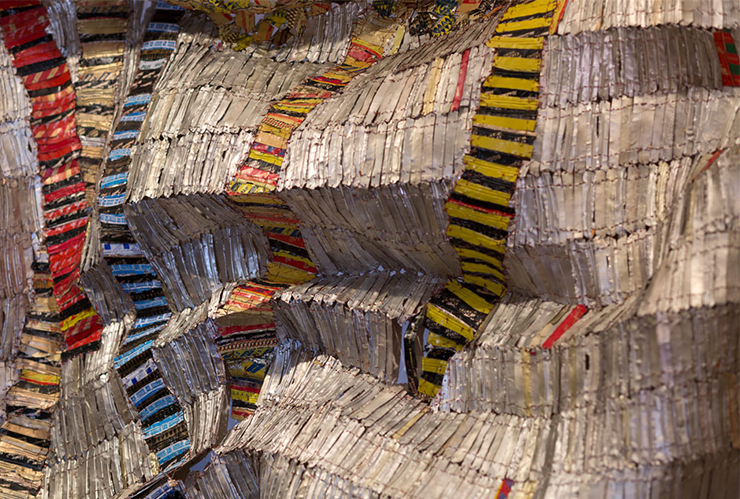 Sustainability and Art in Africa
Art that reflects sustainability includes not only the repurposing of refuse to create fashionable garments, innovative sculptures and decorative arts, but also the building of awareness of eco-tourism through successful business practices. One example is the repurposing of plastic water sachet bags into jackets, umbrellas, purses and more by the non-governmental organization (NGO) Trashy Bags, based in Accra (http://www.trashybags.orq/).
ln another example, Ghanaian sculptor ElAnatsui has incorporated refuse in his sculptural work to mine the history of colonialism by connecting consumption, waste and the environment. Art produced with a focus on sustainability by individual artists, community programs and NGOs stimulate the local economy and recycle waste, mproving the natural and urban environment.
For a few, like ElAnatsui, it brings international acclaim. This panelwelcomes papers that explore the gamut of sustainable practices in art in Africa. Panelists may consider the recent trend of environmental awareness in art, how social cohesion and community health are realized, or how global collaborations are devised through sustainability.
Deadline for 250-word abstracts: January 16,2017.
Contact: Courtnay Micots at courtnav.micots@famu.edu.
See more at: Call for Proposals: ACASA Triennial 2017