Art Collections of the Cape Town Unicity. [87/43]
Louis Khela Maqhubela was born in 1939 in Durban, Natal. Maqhubela moved with his family to Johannesburg in 1951. In 1957, while still at sc... read more
From 1947 to 1949 he worked in the Department of Native Affairs and in 1951 commenced studying for the Higher Primary Teacher\'s Diploma a... read more
Mukhuba\'s stay in Sophiatown lasted until 1958. He returned to Tshakuma where he started producing wooden sculptures and household utensils... read more
Majozi worked in the weaving workshop at Rorke\'s Drift.
Avhashoni Mainganye was born on 11 October 1957, Tshivhasa, Venda. Mainganye matriculated at Khwevha High School, Venda in 1980. Although hi... read more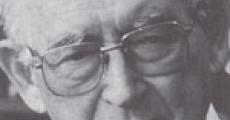 sydney kentridge has described Isie Maisels as undoubtedly the greatest advocate he has seen in action. Particularly after 1948, he often... read more
Apart from these two attacks, Mafu applied for amnesty for the attack on Mzamba Holiday Resort, which resulted in the death of two people... read more
No content is provided for this biography - please contribute towards this biography with biographical details, images or archival material.
Pages