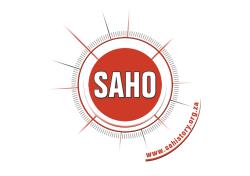 South African History Online (SAHO) is an established NPO concerned with the presentation of a critical, open access, and democratic history of South Africa. We are committed to promoting knowledge and learning of history and critically engaging with our past through the building of a comprehensive online encyclopaedia and popular history programmes on South African and African history and culture. Since 2000, we have accumulated a massive digital archive, which we seek to make accessible through our extensive repository of articles, features and biographies.
South African History Online is the largest popular history project of its kind on the continent, a vast encyclopedia on South African and African history.
Source: www.brandsouthafrica.com
SAHO is fast becoming a recognizable brand, with nearly five million unique website users in 2016 and, in addition, approximately half a million people who follow SAHO on Facebook, Twitter and our blog, "History Matters." Please click here to read more about the history of SAHO, and to learn more about our projects click on the icons below.
Our team of content producers, editors, designers and web technicians are based in Woodstock, Cape Town. If you are in the area, feel free to come up to our office and say hello!
The SAHO website is our flagship project. It is the main medium by which we seek to redress an imbalance in the presentation of South African history that comes from decades of segregation and white minority rule. Our website is vast, with two main components. First, it consists of an extensive open access digital archive of over 40 000 items that includes a plethora of documents ranging from court records and prison diaries to photographs, posters, and much more besides. Material in the archive is being continuously tagged and cross referenced in order to make it more accessible to users. Each week we upload new documents, journal articles, books, images, and videos so that our archive is continuously expanding.
The second component of the website contains articles, biographies, features, and 'This Day in History' entries written by our content producers and expert external contributors. As far as possible we try to make explicit links between this section of the website and archival sources, so that anybody from the casual historian to the university academic can take advantage of documents in the historical record to inform themselves with primary resources without having to travel to the physical archives themselves - something which most people are not readily able to do.
Our aim in the next three years is to:
Build as comprehensive a history and archive of the liberation struggle and the post-apartheid transition as possible;
Utilise our content and archive to design, produce and run free online courses for students and educators;
Provide expertise to our partner institutions to assist with the digitisation, design and management of their archives so that we can build a national archival network. This will help to facilitate research and to advance the reconfiguration of our own archives in order to meet the needs of our universities to "decolonise" their curricula.
Classroom and Schools History Project
As well as trying to build a relationship between the public and the archive, SAHO is explicitly concerned with creating open access learning materials for learners across the country. To this end, in 2016 we started the process of updating all our lesson plans from Grade 4 to 12 to meet the requirements of the Department of Basic Education's (DBE) Continuous Assessment Programmes (CAPs). This project has been completed and is subject to periodic review. To get a sense of what our online classroom looks like, click here.
Linked to the SAHO classroom, is our Schools History Project, which includes the publication of the entire history curriculum material. This is also free and downloadable, and linked to the vast archive of material on our website. SAHO also works closely with the Department of Basic Education in developing resources for use by teachers in schools.
To make the website even more accessible, it is compliant for viewing on smartphones and tablets and by January 2018 SAHO will also be available as an app, allowing anybody to view material covering the entire national history curriculum from grades 4 to 12 on smartphones and tablets.
We have also begun engaging with Iziko National Gallery and UCT's School of Education to help us compile and publish curriculum material related to arts, and geography, music and life orientation, and to work on an online training course for history teachers. We hope that we will get this project off the ground before the end of 2018.
Chief Albert Luthuli Young Historians Oral History Project
In 2010 SAHO initiated the Chief Albert Luthuli Young Historians Oral History Project which has become part of the Department of Education's annual programme. MORE DETAIL REQUIRED ABOUT THE NATURE OF THE PROJECT. The material produced by the students is published and made accessible on our website.
Art and Culture under Apartheid
In 2016 we received funding from the National Institute for the Humanities and Social Sciences (NIHSS) for the first phase of the research programme on "Art Under Apartheid." This has allowed us to get the research off the ground, which began with the weekly publication of new features on art under apartheid. We also organised the second Mafika Gwala Annual Lecture, at the University of KwaZulu-Natal, and launched three books at this event. The third Mafika Gwala lecture featured Wally Serote as the keynote speaker and was held on 5 October 2017.
Tracking Contemporary Student Movements
Our project on the history of the student movement is ongoing with new material being uploaded regularly. The demands of the student movements have placed SAHO at the heart of the debate on decolonisation. To this end we have entered into a partnership with a masters and PHD programme on the history of the contemporary student movements headed by Dr Thierry Luescher at the University of Free State, and which is funded by the Mellon Foundation. The research project is aimed at understanding the history and growth of the contemporary student movement.
One of the key components of the SAHO website is its history of the liberation struggle. We have a vast and growing archive of material and we have teamed up with a range of institutions and organisations to build our website into the leading platform of its kind on the African continent.
Our aim in the next three years is to continue to add to the features we have and expand the scope to include the history of other liberation organisations and their armed struggle in Southern Africa, as well as the history of the international anti-apartheid movements.
We are part of the Liberation History Reference Group which is made up of SAHO, the Mapungubwe Institute (MISTRA), Wits History Workshop (WHW), Liliesleaf Museum (LM), Human Sciences Research Council (HSRC) and the Department of Defence and Military Veterans Association (DODMVA).
At the beginning of November 2016 we met with the Department of Military Veterans to discuss the possibility of running a collaborative oral history project. The hope is that this would lead to us adding new biographies to our website and expanding the liberation struggle archives.
In 2017 SAHO embarked on a research project to mark the 100 year anniversaries of the life and times of Oliver Tambo and Chief Albert Luthuli. We entered into a partnership agreement with the Luthuli museum to work on compiling and updating their permanent exhibition in Groutville.
The SAHO liberation feature is the biggest project of its kind in the country. It contains a vast archive of documents, photographs, videos and close to 5000 biographies.
Internship and Student Development Programme
SAHO has built a dynamic partnership with a number of local and international university history departments which helps generate new research and content for our website. In addition we run a Student Internship Programme with our institutional partners which is the only one of its kind in the country, where students from our tertiary institutions and colleges receive on the job experience in writing for popular audiences and experiential learning in the use of new technology to popularise history, as well as training in digitisation and the building of online archives. Since 2012 eighty four students have served an internship of between 6 and 12 months, with 43 interns joining the organisation in 2017.
SAHO also hosts a very exciting international student programme which includes students from the Southern Methodist University (SMU) and Principia University in the United States of America.
The students work on a theme that their supervisors and SAHO staff identify, which then forms part of their coursework on South African history. Each year over three months, the students hold weekly Skype meetings with SAHO researchers, who help students to find resources and to link up with people that they would like to interview.
Popular History and partnership with community history groups
SAHO is committed to developing multi-faceted and integrated educational outreach projects. These serve to promote research critical to the understanding of our past; to enable ordinary citizens to tell their own stories about the struggle for freedom and the building of democracy; to reinforce non-racialism; and to use democratic learning to promote a more just and better informed society.
The SAHO programme to build partnership projects with local history groups is central to its goal of building a people-centred history. Our work with local history groups such as Popular Education, Children's Resource Centre, Claremont History Project, and the Steytlerville Community History Project is ongoing.
More and more students, academics and heritage institutions have turned to us to partner with them to grow the resources we have on our website; support the teaching of history; and to make their material universally accessible. In addition, we have become a leader not only in demonstrating the importance of the digitising of the archive but also on how to reconfigure the it so that it can contribute to the development of an authentic people's history, driven from below.
The SAHO programme to build partnership projects with local history groups is central to its goal of building a people-centred history. We have also continued to research the history of towns and key historic sites in the country and welcome the input of local communities in doing so.
Exhibition, Publications and Conferences
SAHO hosts regular conferences with its university partners and has produced a number of ground breaking exhibitions and publications. For instance, in November 2016 SAHO and our partners: the Wits History Workshop and MISTRA, organised a very successful conference at Wits University titled The Politics of Armed Struggle in Southern Africa.
Earlier in 2016 we held the Second Mafika Gwala Annual Lecture with the writer Mandla Langa presenting the keynote address. We also launched three publications at the annual lecture. These were:
Collected Poems of Mafika Pascal Gwala
Collected Poems of Alfred Qabula
The Flight of the Gwala Gwala Bird, Selected Essays by Ari Sitas
In 2017, Wally Serote presented the keynote address at the third Mafika Gwala Annual Lecture, and awards were presented to learners who excelled in the schools history essay writing competition.
In addition to organising conferenes and seminars, SAHO has published and launched XXXX books, including 2 books 2017: Sindiso Mfenyana's Walking with Giants and Omar Badsha's Seedtime (forthcoming).
SAHO is also involved in the production and release of the Insurrections Ensemble's albums and public performances, which are usually held in collaboration with another partner institution. Examples of the Insurrection Ensemble's music can be found here, while their albums can purchased through the SAHO shop.
In 2013 SAHO began the discussion to build an African history website and educational project. SAHO has completed the first phase of this project by producing short country profiles as well as publishing online books and documents. Our aim is to continue adding content and to start a conversation with African historians and African Studies departments to help us jointly build the African History website.
In March 2017 SAHO was honoured to receive the NIHSS award for Digital Humanities.
We have set the standard on how to transform the way digital archives are constructed and made accessible and in the next years we will build on the experience we have acquired and make our expertise available to other archives.
Our website and our educational programmes reach out to a vast audience and continue to provide information that helps people to better understand our history and South Africa's legacy of injustice and inequality, but also the values of collective responsibility, grassroots democracy and social justice.