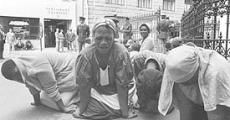 The 1980s saw escalating state repression and mass detentions. In a frenzy of desperate reaction, the government declared a series of back-to-back states of emergency from 1985 to 1987.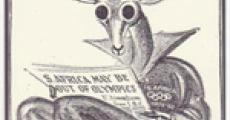 What is today referred to as the "Ancient Olympic Games", was a sports festival celebrated in honour of the Greek god Zeus in the town of Olympia. As far as could be established by modern archaeologist this festival lasted from some time before 776 B.C. to 393 A.D.
The 225th and last Ethiopian Emperor, Haile Selassie was born in Ethiopia in a region called Ejersa Gora on 23 July 1892. His birth name given by his parents was Lij Tafari Makonnen.
The Black Sash women's organisation transformed throughout the course of apartheid. Though the process was not simple, the initially conservative league developed into a broad humanitarian organisation that still works in today's South Africa.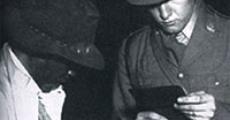 When the Union of South Africa was established in 1910, there was already a foundation for pass system. However, over time men and women resisted the imposition of passes as it severely restricted their freedom.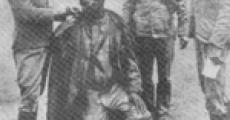 The South African War of 1899-1902 was essentially a 'White mans' war, fought to determine which white authority had real power in South Africa but other populations groups like the Zulu, Xhosa, Swazis and Basotho and Sothos were also involved in the war.
As the 1950s gave way to the 1960s the African National Congress (ANC) and Pan Africanist Congress (PAC) both announced plans to tackle the pass laws for blacks (both men and women) with massive protests, civil disobedience and pass burnings.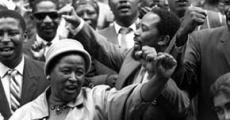 In the 1950s the government's increasingly repressive policies began to pose a direct threat to all people of colour, and there was a surge of mass political action by blacks in defiant response. The 1950s certainly proved to be a turbulent decade..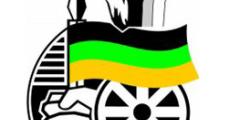 When the African National Congress (ANC) was formed in 1912, it did not accept women as members. In 1918, the government threatened to reintroduce pass laws for women, these had been relaxed after the success of earlier resistance to passes.
FEATURED BIOGRAPHIES

Sathima Benjamin was born into a humble family in Claremont, Cape Town..

Read more

Nadine Gordimer was born in Springs, Transvaal (now Gauteng), an East ..

Read more

This biograph..

Read more