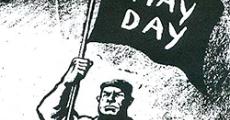 The struggle for a shorter workday, a demand of major political significance for the working class dates back to the 1800s. On 7 October 1884, the Federation of Organized Trades and Labor Unions, in the United States of America and Canada resolved that eight hours should constitute a legal day's labour as of 01 May 1886.
The Congress of South African Trade Unions (Cosatu) was launched on 1 December 1985, at the height of the struggle against apartheid. As a federation, it brought together many of the unions formed after the wave of strikes at the beginning of 1973 which marked a renewal of trade union activity after a decade-long lull.
Dr. Yusuf Mohamed Dadoo played an outstanding role in the South African liberation movement for over half a century - in persuading the Indian community to link its destiny with that of the African majority, in building the unity of all the oppressed people and democratic whites of that country in a common struggle against racism
Joe Slovo was born in Lithuania in 1926 and moved to South Africa with his parents at the age of nine. His father was a van driver in Johannesburg, and Slovo worked as a dispatch clerk for a chemist while studying law at the University of the Witwatersrand, where he graduated with a Bachelor of Arts degree and Bachelor of Laws degree.
On 30 July 2011, the South African Communist Party (SACP) celebrated its 90th anniversary. Initially known as the Communist Party of South Africa (CPSA), the party changed its name to the South African Communist Party (SACP) in 1953, after it had been forced underground.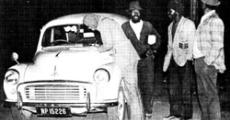 When Black workers in Durban embarked on a wave of strikes in January 1973, the government and employers were shocked, and they responded mainly by giving in to the workers' demands. Thus began a resurgence of union activity that would culminate in the formation of massive trade union federations that helped dismantle apartheid by the late 1980s.
FEATURED BIOGRAPHIES

Epainette Nomaka Mbeki (née Moerane), known as MaMbeki, was bor..

Read more

Moses M. Kotane was born at Tamposstad in the Rustenburg district of t..

Read more

Neville Edward Alexander was the first of six children of Dimbiti Bish..

Read more