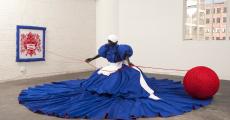 For Women's month, South Africa History Online (SAHO) is collaborating with Artthrob in an effort to highlight women artists who were active in the resistance as well as those currently pushing notions of visual culture for the new South Africa.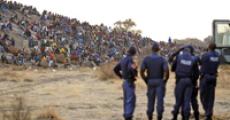 On 16 August 2012, the South African Police Service opened fire on a crowd of striking mineworkers at Marikana, some 100km northwest of Johannesburg in the North West Province. The fateful event left 34 mineworkers dead, 78 wounded and more than 250 people were arrested.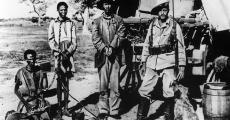 Present day Namibia was once a part of the imperial German empire. As was common during the scramble for Africa in the latter half of the nineteenth century, the territory was claimed and occupied by an expansionist European power, in this case Germany.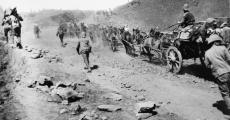 A number of interrelated factors led to the Second Anglo-Boer War. These include the conflicting political ideologies of imperialism and republicanism, the discovery of gold on the Witwatersrand, tension between political leaders, the Jameson Raid and the Uitlander franchise.
In 1955 a small group of white middle-class women who were predominantly English-speaking formed an organization called The Women's Defence of the Constitution League. Founder members were Jean Sinclair, Ruth Foley, Elizabeth McLaren, Tertia Pybus, Jean Bosazza and Helen Newton-Thompson (among others).
As the 1950s gave way to the 1960s the African National Congress (ANC) and Pan Africanist Congress (PAC) both announced plans to tackle the pass laws for blacks (both men and women) with massive protests, civil disobedience and pass burnings.
FEATURED BIOGRAPHIES

This article was written by Lorna Mungur and forms part of t..

Read more

Frene Ginwala was born on April 25, 1932 in Johannesburg in what was t..

Read more

Ellen Hellmann was born in Johannesburg, South Africa on August 25, 19..

Read more