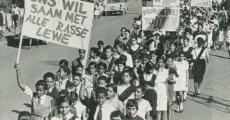 The National Party was elected in 1948 on the policy of Apartheid ('separateness'). This 'separateness' put South Africans of different racial groups on their own paths in a partitioned system of development.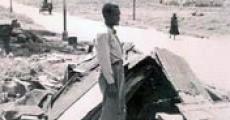 This feature examines the history of forced removals in Johannesburg up to the destruction of Sophiatown. It begins by establishing the link between the destruction of Johannesburg's inner city slum yards and the significant growth in Sophiatown's population.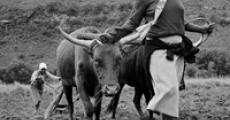 The history of white colonial land dispossession began at the Cape with the expansion of the Dutch colonial settlement established by Jan van Riebeeck on behalf of the Dutch East India Company (VOC).
Africa has produced a number of female authors who were, and still are, able to assert themselves as writers, both on a national and international scale. However, information on the lives and works of these authors are scant.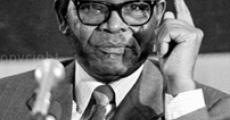 The ANC in exile issued its first January 8th statement in 1972, the founding date of the ANC. This statement outlined the organisation's programme for the year. Following a hiatus, the ANC issued its next January 8th statement in 1979.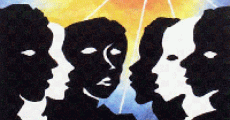 On October 25 1991, ninety-two organisations that were united in their opposition to apartheid gathered in Durban to form the Patriotic Front. The Front deliberated over the negotiation process. During the two days of discussion the mechanism and technicalities of transition and a changeover of political leadership were clarified.
FEATURED BIOGRAPHIES

Jacob Gedleyihlekisa Zuma (Msholozi – his praise name) was born ..

Read more

Thabo Mvuyelwa Mbeki was born on June 18 1942, in Mbewuleni (meaning &..

Read more

Nelson Rolihlahla Mandela is the son of Nonqaphi Nosekeni and Henry Mg..

Read more
Last updated : 17-Aug-2015