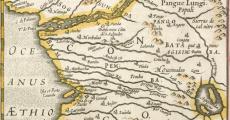 The Kingdom of Kongo was a large kingdom in the western part of central Africa.
Egoli, or the "City of Gold" is South Africa's most populated city, and the cosmopolitan business centre of the country. The hub of South Africa's most densely populated province, Gauteng, Johannesburg, or Jozi, was built along the gold-bearing reefs of the Witwatersrand, and is the home of South Africa's Constitutional Court.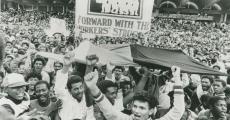 The history of working people, and particularly Black workers, to organise is inextricably tied to the struggle against racism and national liberation.
Desmond Mpilo Tutu (known fondly as the "Arch) was born in Klerksdorp on 7 October 1931. His father, Zachariah, who was educated at a Mission school, was the headmaster of a high school in Klerksdorp, a small town in the Western Transvaal (now North West Province).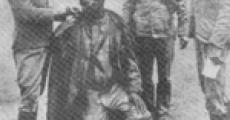 The South African War of 1899-1902 was essentially a 'White mans' war, fought to determine which white authority had real power in South Africa but other populations groups like the Zulu, Xhosa, Swazis and Basotho and Sothos were also involved in the war.
Mafika Pascal Gwala was born on 5 October 1946 in the town of Verulam, a region predominantly inhabited by Zulus and Indians, in what was then Natal province (now Kwazulu-Natal).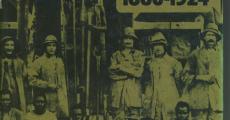 This book by Luli Callinicos looks at the rise of the gold mining industry in South Africa - not from the point of view of the Randlords or the Boers, but from the perspective the working men and women whose labour made South Africa's industrial revolution a reality.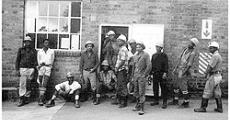 The strike by some 76,000 black miners in 1946 was one of the most significant examples of industrial action by black workers in South Africa. Following the demise of the ICU in the early 1940s, the mine workers were the first to challenge not only their employers, but the racist policies of the segregationist state of Jan Smuts.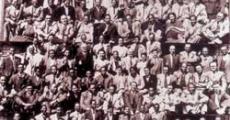 In the arrests, indictments and trials that occurred from the 1940s to the 1990s, history was being made and re-made; drama and farce competing. Beginning in 1946 with the "sedition trial", it became a feature of successive governments to have a major trial each decade until the start of the 1990s.
FEATURED BIOGRAPHIES

Neville Edward Alexander was the first of six children of Dimbiti Bish..

Read more

Jacobus Hercules de la Rey was the sixth child of Adrianus Johannes an..

Read more

Helen Suzman (nee Govronsky) was born in the South African mining town..

Read more