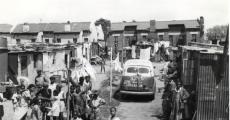 Sophiatown was originally a farm outside Johannesburg, Transvaal (now Gauteng). It was bought by Hermann Tobiansky, who named it after his wife, Sophia. Subsequently, the area became a Whites only area. When a sewage dump was built next to the area, White people did not want to live there anymore, and they moved.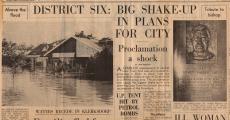 The cornerstone of the Group Areas Act of 1950 was to prevent interracial contact 'as far as possible', while at the same time ensuring that those described as 'white' South Africans would be privileged with the exclusive rights and enjoyment of prime property in the country.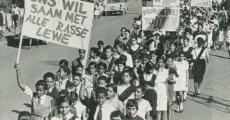 The National Party was elected in 1948 on the policy of Apartheid ('separateness'). This 'separateness' put South Africans of different racial groups on their own paths in a partitioned system of development.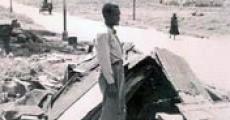 This feature examines the history of forced removals in Johannesburg up to the destruction of Sophiatown. It begins by establishing the link between the destruction of Johannesburg's inner city slum yards and the significant growth in Sophiatown's population.
The series of clashes historically known as, Frontier Wars date back to 1779 when Xhosa people, Boers, Khoikhoi, San and the British clashed intermittently for nearly a hundred years. This was largely due to colonial expansion which in turn dispossessed Xhosa and Khoikhoi people of their land and cattle among other things. Although periods between the wars were relatively calm, there were incidents of minor skirmishes sparked by stock theft.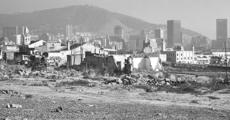 The memory of District Six, also known as Kanaladorp ( kanala is a Malay word meaning 'help one another'), is marked by the event of the 11 February 1966. On this day the district was declared a White area under the 1950 Group Areas Act of the Apartheid government.
FEATURED BIOGRAPHIES

Neil Hudson Aggett was born in Nanyuki, Kenya on 6 October 1953, the f..

Read more

Robert Shell was born in Cape Town, South Afric..

Read more

Robert Mangaliso Sobukwe was born to Hubert and Angelina Sobukwe on 5 ..

Read more
Last updated : 17-Aug-2015