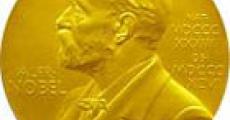 Winning a Nobel Prize is one of the highest international honours that can be bestowed on a person. It brings global recognition and attention to a winner's work, and will help to generate funds to ensure the continuation of this work. It highlights our best and brightest.
Alfred Bitini Xuma was born on 8 March 1893, in Manzana, Ngcobo District, in the Eastern Province (now Eastern Cape). Xuma was the seventh child of Abraham Mangali Xuma and Elizabeth Cupase Xuma, devout members of the Wesleyan Church.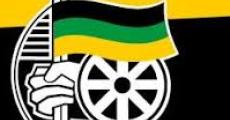 The African National Congress (ANC) is South Africa's governing party and has been in power since the transition to democracy in April 1994.
Richard Mahabane was born in Thaba Nchu, Orange Free State (now Free Stae Province), on 15 August 1881. His parents were Christians and prosperous farmers. After his primary school education in Thaba Nchu he was send to Morija Mission Institute in Basotholand (Lesotho) where he qualified as a teacher in 1901.
Pixley Seme was born on 1 October 1881 in Natal, the son of Isaka Sarah (nee Mseleku) Seme. Little is documented of his early life as a primary school pupil and teenager. He obtained his primary school education at the local mission school where the American Congregationalist missionary, Reverend S. C. Pixley, took an interest in him and arranged for him to go the Mount Hermon School in Massachusetts in the USA.
Josiah Tshangana Gumede was born on 9 October 1867 in Healdtown Village, Fort Beaufort in the Eastern Cape. His father, John Gumede, and his mother were Christians and, according to their grandson Archie Gumede, were only the third Ngwane couple to be married into the Christian (Wesleyan) faith.
Thembisile Chris Hani was born in the rural village of Sabalele, in the Cofimvaba region of the former Transkei. He was the fifth of the six children of Gilbert and Mary Hani, and one of the three that did not die during infancy.
Sefako Mapogo Makgatho was born at GaMphahlele, in the Pietersburg district in Transvaal (now Limpopo province) in 1861. He was the son of Chief Kgorutlhe Josiah Makgatho of the Makgatho chieftaincy at Ha Mphahlele.
John Langalibalele Dube was born at Inanda Mission station of the American Zulu Mission (AZM) in Natal on 11 February 1871 to James and Elizabeth Dube.
FEATURED BIOGRAPHIES

Bartolomeu Dias, also called Bartholomew Diaz, was a Portuguese naviga..

Read more

Fatima was born in Grey Street (Durban) on 12 August 1928, the daughte..

Read more

Olive Schreiner was a writer and feminist and one of the first campaig..

Read more