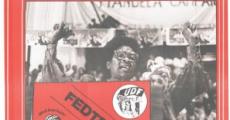 I am Albertina Sisulu. Metetiwe. Born in the Transkei, in the district of Tsomo on twenty-first October 1918. Educated in a lower primary school in my district. Went up to a secondary school that took me up to high school in the same district of Tsomo in a college called Maria Zell, which was a Roman Catholic church college. The years that I spent as a young girl were not comfortable years, because when I was fifteen years my parents died, both of them. And we are a family of five, and I am the second to the eldest.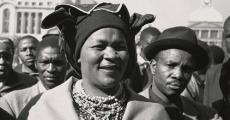 This remarkable love story spanning more than 59 years stands as an inspiration to us all. At her marriage to Walter in 1944, Albertina was warned in a speech by Anton Lembede, an ANC Youth League activist. Knowing Walter well, he said that she should realize that Walter was already married to the country.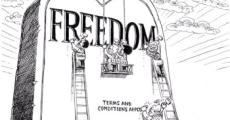 When we look back at the past and the struggle leaders that we have lost, our opinions and views of them are directly impacted by the way they were portrayed within the media.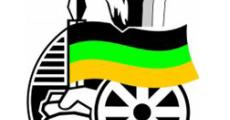 When the African National Congress (ANC) was formed in 1912, it did not accept women as members. In 1918, the government threatened to reintroduce pass laws for women, these had been relaxed after the success of earlier resistance to passes.
The UDF was an umbrella organization that was founded to unify the hundreds of Anti-Apartheid movement occurring in the 1980s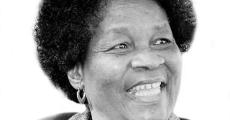 1918

21 October Nontsikelelo Thethiwe was born in the village Camama in the Tsomo district of the Transkei to a very large family.

Circa 1926

Albertina started school in a local primary school in Xolobe that was run by Presbyterian missionaries. It is here that she had to choose a Christian name from a list presented to her by the missionaries. Nontsikelelo chose the name Albertina.

1936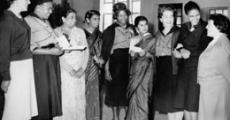 The Federation of South African Women (FEDSAW or FSAW) was launched on 17 April 1954 in Johannesburg as the first attempt to establish a broad-based women's organisation.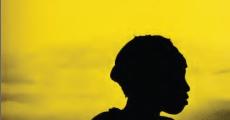 Remember all our women in the jails
Remember all our women in campaigns
Remember all our women over many fighting years
Remember all our women for their triumphs,
And for their tears
Albertina Sisulu was a political activist and nurse and one of the most important leaders of anti-Apartheid resistance in South Africa. She is often referred to as the `Mother of the Nation'. She acted on her ideal of human rights throughout her life, assisted by her husband and fellow activist, the late Walter Sisulu (1912-2003).
FEATURED BIOGRAPHIES

Lindiwe Sisulu was born on the 10th of May 1954, in Joha..

Read more

Walter Ulyate Max Sisulu was born in the village of Qutubeni in the En..

Read more

Zwelakhe Sisulu was born in Soweto on 17 December 1950, to liberation ..

Read more