Dr. James Sebe Moroka was the great grandson of Chief Moroka I of the Barolong, from Thaba Nchu in the then Orange Free State.
Chief Albert John Mvumbi Luthuli, who became Africa's first Nobel Peace Prize Laureate in 1960, was President-General of the African National Congress (ANC) from December 1952 until his death in 1967.
Oliver Reginald Kaizana Tambo (OR) was born in the village of Kantilla, Bizana, in the Mpondoland (eQawukeni), region of the Eastern Cape, on 27 October 1917. His mother, Julia, was the third wife of Mzimeni Tambo, son of a farmer and an assistant salesperson at a local trading store.
Nelson Rolihlahla Mandela is the son of Nonqaphi Nosekeni and Henry Mgadla Mandela, a chief and chief councillor to the paramount chief of the Thembu and a member of the Madiba clan.
Thabo Mvuyelwa Mbeki was born on June 18 1942, in Mbewuleni (meaning 'place of seed'), a tiny village in Idutywa in Transkei. His middle name 'Mvuyelwa' is Xhosa and means 'he for whom the people sing'. Both his parents were teachers, activists and members of the Communist Party of South Africa (CPSA later renamed the SACP).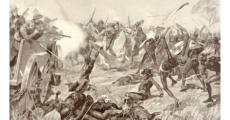 The origins of the battle are a matter of considerable debate. The background to this event can be found in two concurrent historical processes of the 1820s and the 1830s.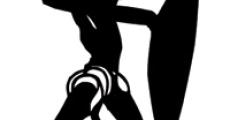 On 16 December, 1961, Umkhonto weSizwe (MK) was launched as an armed wing of the African National Congress (ANC).
Jacob Gedleyihlekisa Zuma (Msholozi – his praise name) was born on 12 April 1942 at Nkandla in northern Natal (now kwaZulu-Natal). He is the first born of five children of his father Nobhekisisa Zuma and his second wife, Geinamazwi. His mother had three sons with his father, Jacob being the eldest.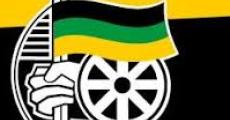 The African National Congress (ANC) is South Africa's governing party and has been in power since the transition to democracy in April 1994.
FEATURED BIOGRAPHIES

Donald James Woods was born in Elliotdale, Tran..

Read more

Lulu Dube was born in Inanda in 1931...

Read more

Sara 'Saartjie' Baartman was born in 1789* at the Gamtoos river in..

Read more