Posted by
Anonymous (not verified)
on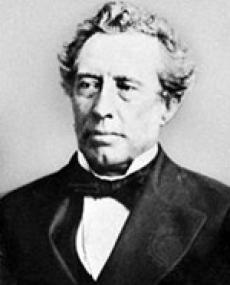 Biographical information
Synopsis:
British South African statesman, an administrator of native affairs, who was responsible for the annexation of the Transvaal in 1877.
Date of birth:
8 January 1817
Location of birth:
Westbury, Bristol, England
Date of death:
23 June 1893
Location of death:
Pietermaritzburg, Natal colony
Theophilus Shepston was born near Bristol in 1817, the son of the Reverend J William Shepstone, who became an 1820 settler, and his wife Elizabeth Brooks, a Quaker. Shepstone\'s father was entered as a stonemason on the 1820 settler\'s list. Their first home was a rough shelter near Bathurst where William eked out a living as a builder while working as a lay Wesleyan preacher. Shepstone\'s linguistic ability gave him his first government post as interpreter to Sir Benjamin D\'Urban during the Sixth Frontier War of 1834-35, and he acted as interpreter for Colonel Harry Smith in his many negotiations with Paramount Chief Hintsa. On the 11th November 1838, Shepstone married Maria Palmer of Grahamstown. Together with his wife and four children, Shepstone returned to Natal in 1845, where he took up the post of Diplomatic Agent to the Native Tribes in Natal. As the son of a frontiersman, he had valuable qualities for a job as African intermediary; as an Englishman with an imperialist background, he had grown up at a time when humanism determined the views and actions of missionaries.
Last updated : 22-Jan-2015
This article was produced for South African History Online on 17-Feb-2011