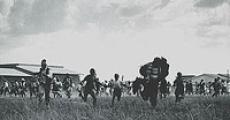 At the annual conference of the African National Congress (ANC) held in Durban on 16 December 1959, the President General of the ANC, Chief Albert Luthuli, announced that 1960 was going to be the "Year of the Pass."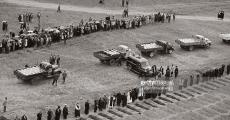 The Sharpeville massacre was reported worldwide, and received with horror from every quarter. South Africa had already been harshly criticised for its apartheid policies, and this incident fuelled anti-apartheid sentiments as the international conscience was deeply stirred.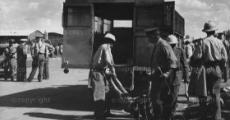 The 1960s marked an important watershed in South Africa's struggle against apartheid. The aftermath of the Sharpeville Massacre, in 1960, signalled the beginning of a far more brutal and intensive phase of state repression that would crush internal resistance in the space of a few years.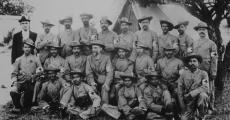 1859

After protracted negotiations between the Natal Government and the British Secretary of State for the Colonies, the Natal Coolie Law, Law 14 of 1859 is passed.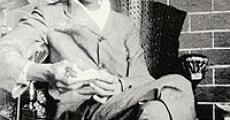 The period 1860-1923 is characterised firstly by the introduction of indentured Indian labourers into Natal and of the "passenger" Indians who came to trade, and secondly by the Gandhi resistance campaign and the formation of the Natal Indian Congress (NIC - 1894).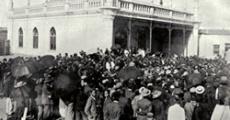 The passive resistance movement in South Africa is seen as, largely, led by M K Gandhi and the Indian Congresses campaigns. However, this form of passive resistance or non violent protests came to dominate the tactics used by the liberation movements in the period of the armed struggle.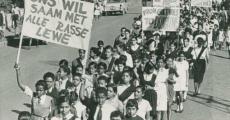 The National Party was elected in 1948 on the policy of Apartheid ('separateness'). This 'separateness' put South Africans of different racial groups on their own paths in a partitioned system of development.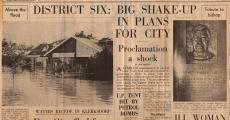 The cornerstone of the Group Areas Act of 1950 was to prevent interracial contact 'as far as possible', while at the same time ensuring that those described as 'white' South Africans would be privileged with the exclusive rights and enjoyment of prime property in the country.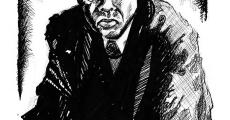 Like all other Black ethnic groups, the Coloureds also fell victim to segregation and repressive legislations enacted by Colonial and successive governments since shortly after the founding of the Cape of Good Hope, Natal and the Boer Republics.
FEATURED BIOGRAPHIES

Joseph Mdluli was born in 1925 in lngwavuma, Northern Natal (now KwaZu..

Read more

Zephania 'Zeph' Lekoane Mothopeng, was born on 10 September 1913, ..

Read more

The participation of women passive resisters was a key element of the ..

Read more