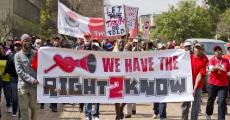 Since South Africa's advent to democracy in 1994, public protests either service delivery protest, protest against undemocratic laws or land distribution has become integral part of the society, particularly from 2004 as generally recognized when the country's democracy was 10 years old.
One of the most important developments in South Africa in this period was the formation of the Pact Government in which the push for independence from Britain was becoming strong.
General Louis Botha headed the first government of the new Union of South Africa, with General Jan Smuts as his deputy. Their South African National Party, later known as the South African Party (SAP), followed a generally pro-British, White-unity line.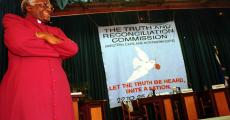 South Africa experienced numerous human rights challenges during the apartheid era. The White-dominated government committed serious atrocities against the Black majority. A number of brutal measures were adopted by the regime to deal with political activists and other "offenders."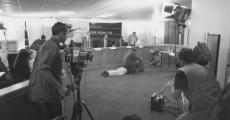 The Truth and Reconciliation Commission (TRC) was a court-like body assembled in South Africa after the end of Apartheid. Anybody who felt they had been a victim of violence could come forward and be heard at the TRC.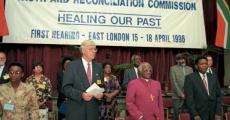 After the end of apartheid, as well as the release of political prisoners in the early 90s and the country's transition from repressive rule to democracy in 1994, South Africa witnessed the establishment of the Truth and Reconciliation Commission in 1995 which formed a crucial component of the transition to full and free democratic country.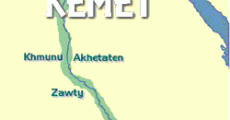 The ancient Egyptian civilisation grew for thousands of years intact because the Nile River Valley and Mediterranean and Red Sea border kept foreigners and their ideas away.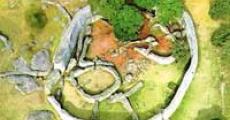 The Great Zimbabwe ruins date from the Iron Age and lie between the Limpopo and Zambezi Rivers in the Limpopo Province east of the Kalahari Desert. It is far bigger than similar sites in the area.
In aftermath of the June 16 Uprising, the government cracked down on student activists and organisations alike. On 19 October 1977 the Black Consciousness Movement (BCM) and related organisations was banned.
FEATURED BIOGRAPHIES

Winnie Madikizela was born in the village of Mbongweni, Bizana, in the..

Read more

Robert Mangaliso Sobukwe was born to Hubert and Angelina Sobukwe on 5 ..

Read more

Zondeni Veronica Sobukwe was born on 27 of July 1927 in Hlobane villag..

Read more