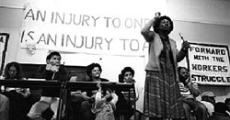 South African History Online (SAHO) has over the past four years developed a series of programmes to mark the role of women in the struggle for freedom and equality.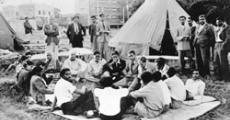 The NIC (Natal Indian Congress) was the first of the Indian Congresses to be formed. It was established in 1894 by Mahatma Gandhi to fight discrimination against Indian traders in Natal. From the 1920s the organization functioned under the umbrella organization, the SAIC (South African Indian Congress).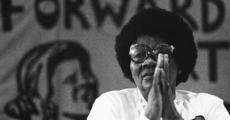 It is often overlooked that women played a very important role in the struggle against apartheid. Today when we think of the leaders of the struggle we tend to think about Nelson Mandela, Walter Sisulu, Oliver Tambo, Albert Luthuli and other prominent men.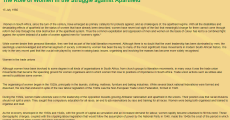 Women in South Africa, since the turn of the century, have emerged as primary catalysts for protests against, and as challengers of, the apartheid regime.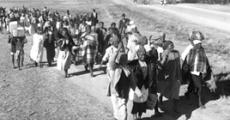 The 1956 Women's March was a pivotal event in the history of resistance politics in South Africa. It demonstrated and helped popularize techniques that became reasonably common and effective in resistance politics as well as garnered symbolical significance over time. Women protested their right to repeal pass laws in fighting to be free in their own country.
Urban women played a significant role in the struggle against Apartheid by entering into the labour force and taking jobs as both domestic workers and factory workers. These jobs helped women to make the connections necessary to form support for trade unions and ultimately anti-apartheid political organisations. As a result, women led a series of successful anti-apartheid campaigns that significantly impacted the struggle against apartheid.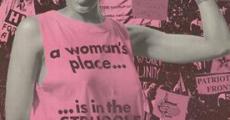 Women played a major role in both politics and negotiations during the struggle against apartheid. Women helped transform South Africa into a new, free country where people now have a voice and freedom from the government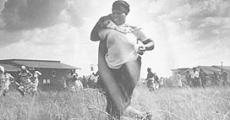 As the 1950s gave way to the 1960s the African National Congress (ANC) and Pan Africanist Congress (PAC) both announced plans to tackle the pass laws for blacks (both men and women) with massive protests, civil disobedience and pass burnings.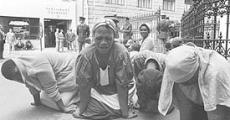 The 1980s saw escalating state repression and mass detentions. In a frenzy of desperate reaction, the government declared a series of back-to-back states of emergency from 1985 to 1987.
FEATURED BIOGRAPHIES

Eli Weinberg was born in 1908 in the port of Li..

Read more

This biograph..

Read more

Bongiwe Dhlomo was born on 25 June 1956 in Vryheid, KwaZulu-Natal, and..

Read more