Transport wagons from Cape Town delivered goods to the Southern Suburbs. Access became much easier after the Railway reached Muizenberg, in 1833. Boyes Drive was built in 1929. This 7 km long Mountain Road offers an alternative Route, to the more congested Main Road along the Seafront and provides some excellent Viewing Sites as well as access to some wonderful hikes up to the Silvermine Nature Reserve. Along the Route is a 'Shark Spotter', with radio access to the Lifeguards on Muizenberg Beach. This route is known as the M75.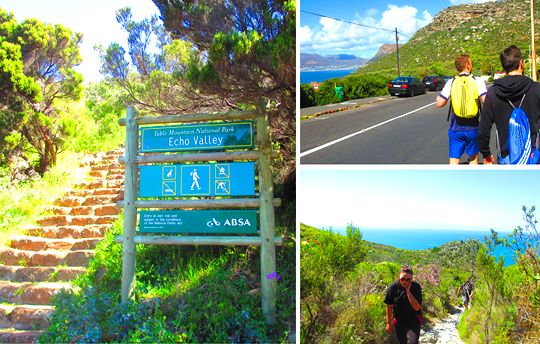 Boyes Drive Hiking Image Source
There are many Places along the Road where you can collect fresh Mountain water, flowing down the Mountain side!
Geolocation
18° 27' 46.8", -34° 6' 14.4"