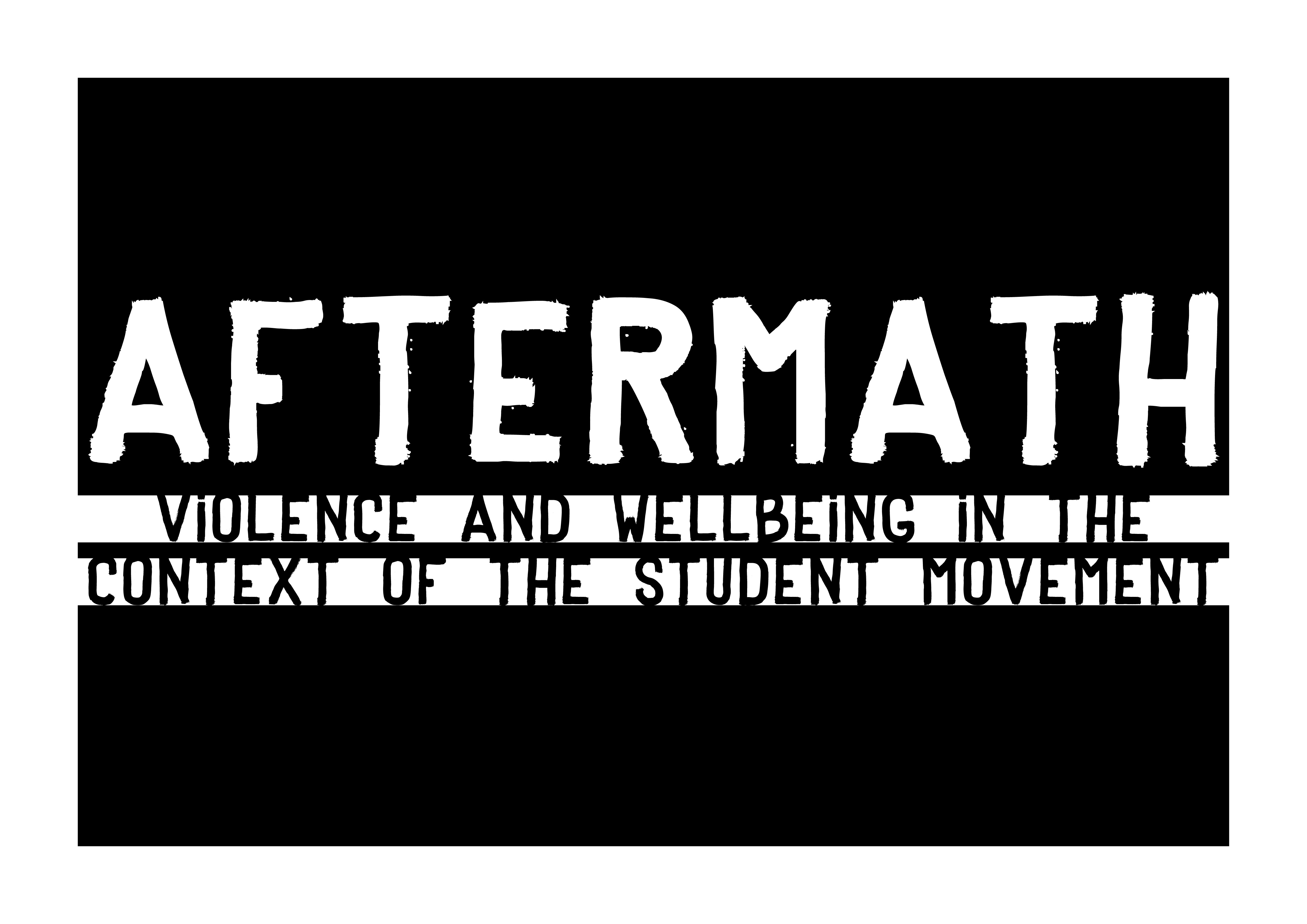 The exhibition, Aftermath: Violence and Wellbeing in the Context of the Student Movement, is a collection of 34 images taken and/or supplied by student leaders, which they reflect on as representations of their experiences of violence during the #FeesMustFall student movement - and their search for wellbeing after these experiences.
The images have been selected and curated from more than 100 images that were produced as part of a photovoice research project hosted by the Human Sciences Research Council (HSRC) in the course of 2019/20. The HSRC research team held photovoice workshops with 26 student leaders and activists on five campuses of universities which experienced high levels of violence during the 2015/16 #FeesMustFall student movement. Student participants were selected from University of the Western Cape (UWC), University of Venda (Univen), University of the Free State (UFS), University of Fort Hare (UFH) and Durban University of Technology (DUT) and participated in institution-specific, face-to-face photovoice workshops on their respective campuses. Among the criteria for participation were that they should have experienced violence as part of student protests on their campus - whether as observers, victims or perpetrators - during the 2015/16 student protests. In curating the exhibition, the themes that emerged were protest and violence, oppressive spaces, safe spaces, patriarchy (and the defiance of it), fear, escape, trauma, unity and wellbeing.
The aim of this exhibition is to raise awareness about the levels of violence on university campuses and the impact this has on student wellbeing. While trying to put pressure on often uncaring and unresponsive university leaders and policy makers, students end up being exposed to unacceptable levels of violence, either perpetrated by students themselves or as victims of the violent responses carried onto campuses by police and security services.
The student leaders and activists, whose reflections are represented in these pictures and accompanying captions, have expressed the hope that by sharing their photos and stories, an awareness would be created in the public, in government and among higher education policy makers and university leaders. They hope that this awareness will ensure that student grievances are taken seriously without the need for protesting. They also hope that student counselling services are expanded to better support students who struggle with mental health issues.
This exhibition is available online at South African History Online at: https://www.sahistory.org.za/article/student-protests-democratic-south-africa
Information about research outputs and the exhibition-related book can be found on the HSRC website at: http://www.hsrc.ac.za/en/departments/ied/student-movement
Research team members:
Prof Thierry M. Luescher, principal investigator - HSRC and University of the Free State
Dr Keamogetse G. Morwe, co-principal investigator - University of Venda
Dr Angelina Wilson Fadiji, project manager - Formerly HSRC; Currently senior lecturer, University of Pretoria
Ms Kulani Mlambo, NRF master's scholar - University of Venda
Ms Tshireletso S. Letsoalo, NRF master's scholar - University of Pretoria
Mr Antonio Erasmus, graphic designer and photographer - HSRC
Student leaders and activists who participated in this project:
University of the Western Cape: Azania Simthandile Tyhali, Sphelele Khumalo, Ncedisa Bemnyama, Asandiswa Bomvana, Siyasanga Ndwayi.
University of Venda: Bob Sandile Masango, Abednego Sam Mandhlazi, Mabore Machete, Blessing Mavhuru, Frans Sello Mokwele, Conry H. Chabalala, Tshepo Raseala, Anyway Mikioni, Mulaedza Mashapha, Dimakatso Ngobeni
University of the Free State: Tshepang Mahlatsi, Tshiamo Malatji, Thabo Twala, Sonwabile Dwaba, Anonymous, Kamohelo Maphike, Bokang Fako, Xola Zatu
University of Fort Hare: Madoda Ludidi, Yolokazi Mfuto, Anonymous, Siphelele Mancobeni, Wandisile Sixoto, Akhona Manyenyeza
Durban University of Technology: Khulekani Ngcobo, Robert Thema, Lesley Ngazire, Siphephelo (Shange) Mthembu, Nomfundo Zakwe, Thalente Hadebe.
Curator of the exhibition: Carl Collison
This project was funded by the National Research Foundation grant no. 118522 and the Andrew W. Mellon Foundation grant no. 1802-05403.
Pictures from the Exhibition